Puppets for Teaching Spanish
Our adorable puppets play a special role in our Sing 'n Speak Spanish program, bringing laughter and fun into the Spanish classroom. Puppets help children overcome shyness and converse in Spanish with a new-found friend who is often silly and also makes mistakes.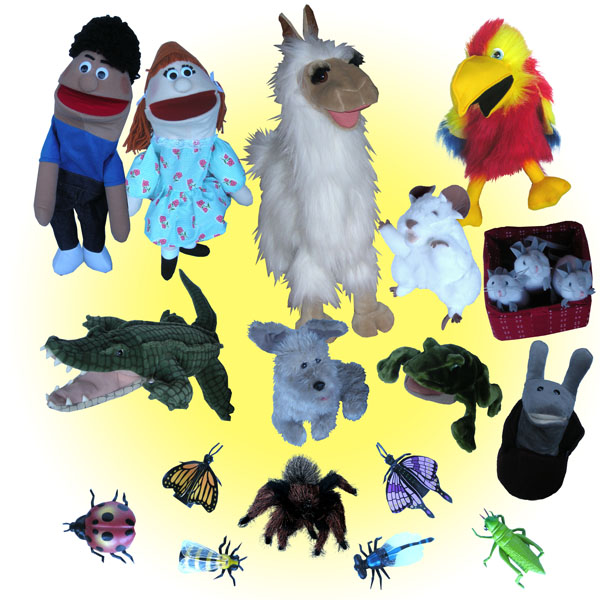 The puppets draw attention, relieve tension, and speed interaction. The puppet skits are usually a child's favorite part of the lesson and they always want more! Older students love them too! There are numerous interactive and humorous puppet skits embedded in the Year 1 and Year 2 Spanish lessons.
We have carefully assembled a set of exceptional puppets which are available for purchase. Our Puppet Package includes 11 adorable puppets and a dozen insect finger puppets.The beautiful llama is our signature puppet – manufactured specifically for Sing 'n Speak Spanish. The children cannot get enough of her!
View our Teaching Tips and Teaching Videos for ideas on how to use puppets effectively in the classroom. We encourage you to learn how to use them. Children are forgiving of a teacher learning to use puppets. As long as you are having fun, so are they. Be creative, be silly, and laugh with your students as they learn!